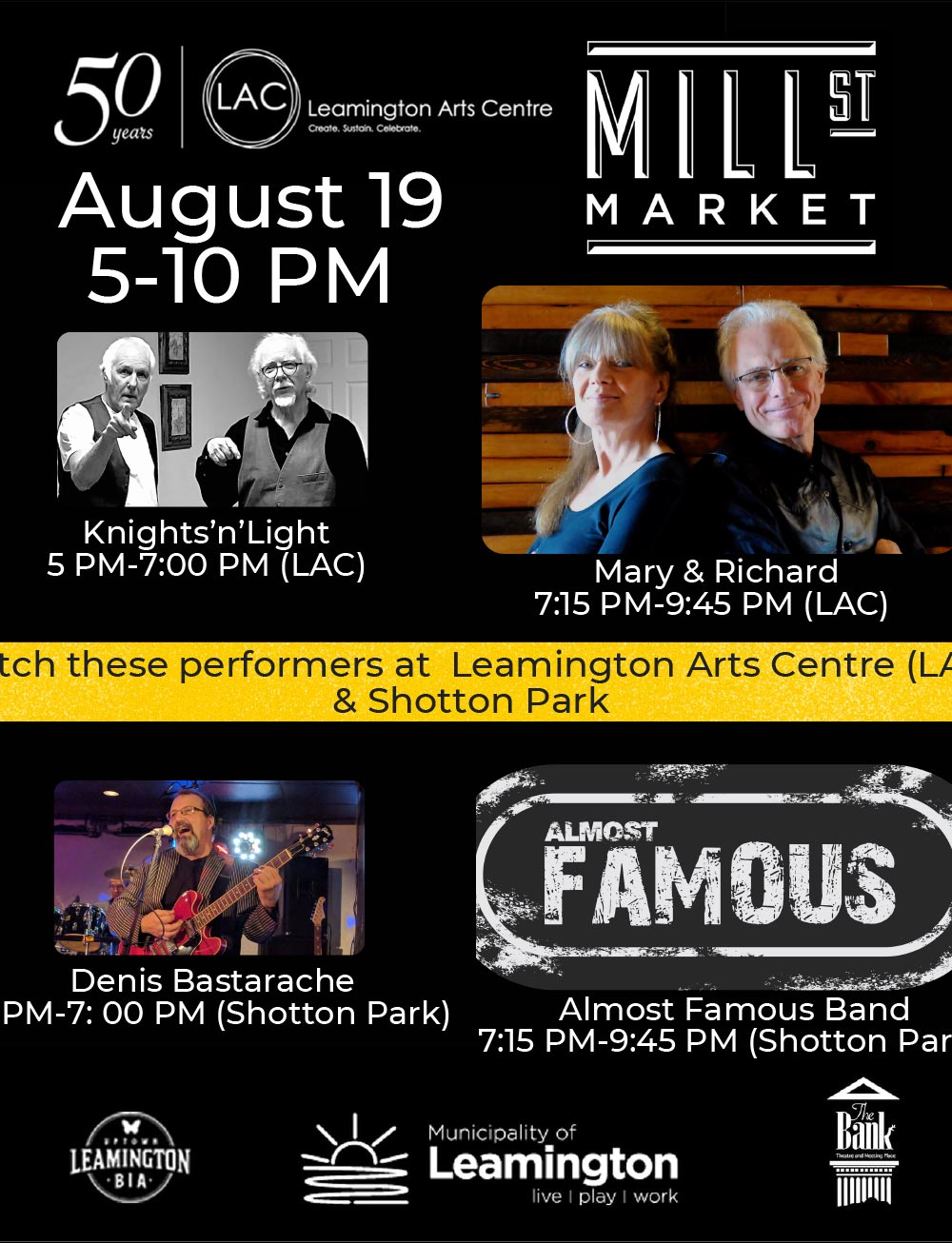 Mill St Markets is back August 19!!
Theatre from 5-10 PM
Leamington Arts Centre:

Knights'n'Light

(aka Lionel Knights and David Light) & Mary and Richard (aka Mary Newland & Richard John Baker)
Shotten Parkette:
Denis Bastarache and the
Almost Famous Band

!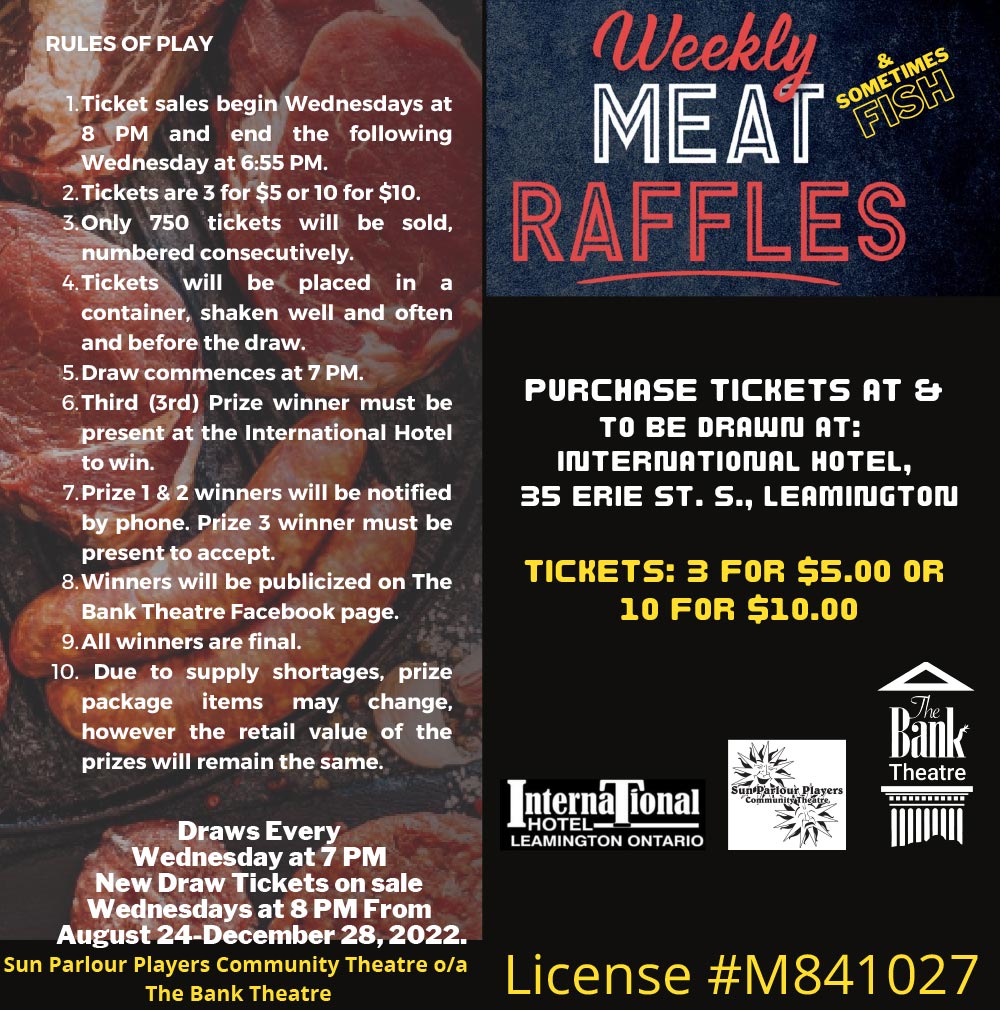 Weekly Meat Raffle Coming Soon!
Tickets are sold only at International Hotel (The I.T.) beginning Wednesday, August 17 at 8 PM until December 28 at 7 PM. Only 750 Tickets available!
RULES OF PLAY
Ticket sales begin Wednesdays at 8 PM and end the following Wednesday at 6:55 PM.
Tickets are 3 for $5 or 10 for $10. Only 750 tickets will be sold, numbered consecutively.
Tickets will be placed in a container, shaken well and often and before the draw. Draw commences at 7 PM.
Third (3rd) Prize winner must be present at the International Hotel to win.
Prize 1 & 2 winners will be notified by phone. Prize 3 winner must be present to accept. Winners will be publicized on The Bank Theatre Facebook page.
All winners are final.
Due to supply shortages, prize package items may change, however, the retail value of the prizes will remain the same.
Sun Parlour Players Community Theatre o/a The Bank Theatre License #M841027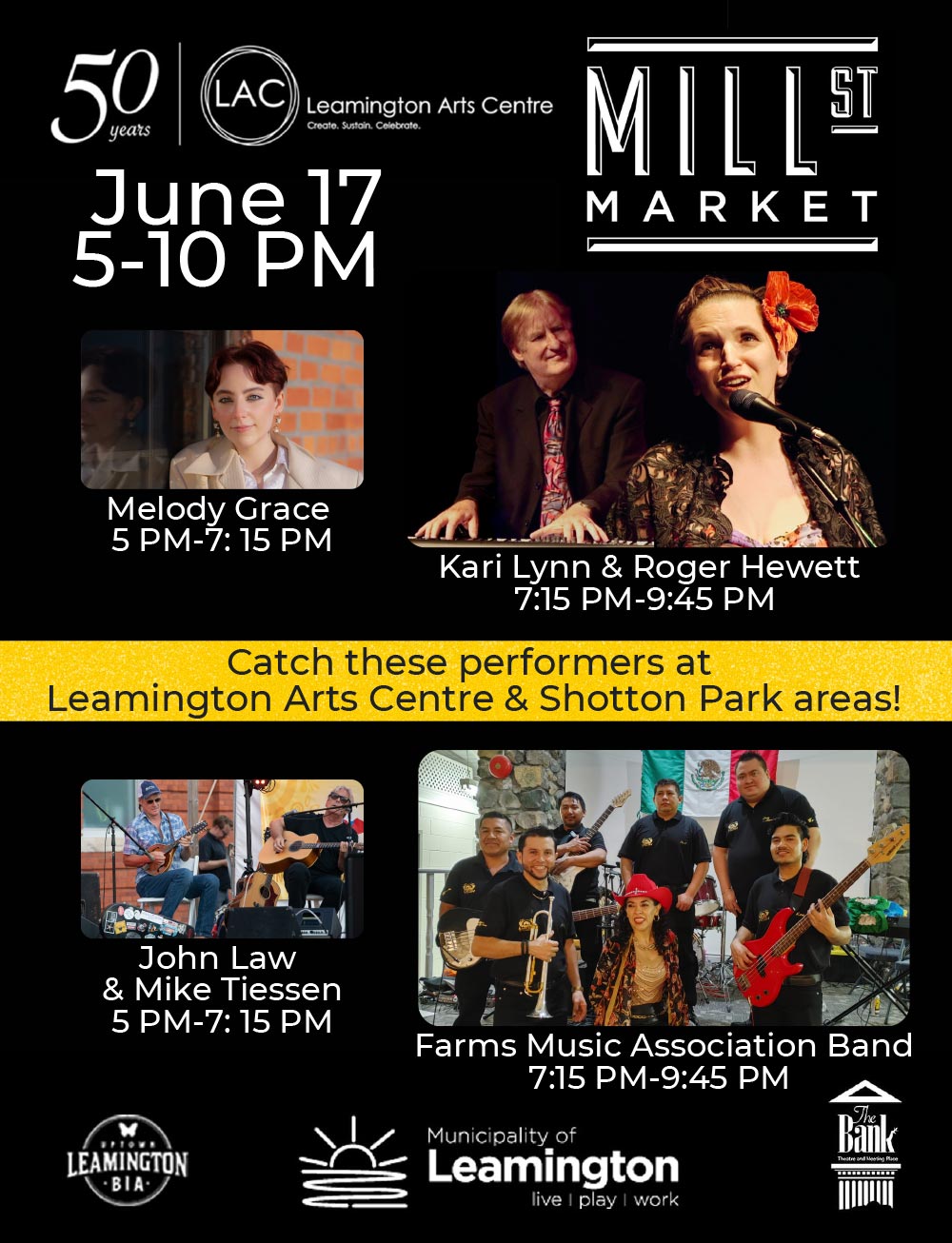 Mill St Markets is back June 17!!
Theatre from 5-10 PM